See on Scoop.it – Health Care Social Media Monitor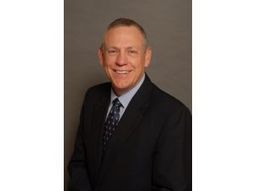 1. Who sponsors the website? Going to a trusted organization is a good way to access good reliable information such as the federal government (nih.gov), an academic institution (Dartmouth University), or a nationally recognized society (American Cancer Society).
2. Who wrote the information? Does the site have an editorial board or a panel of experts who wrote and reviewed the information? Does it reference other national sites or recently published peer reviewed articles in well-known medical journals or site obscure references and individuals' experiences?
3. Is the information recent? The time medical information is relevant shortens daily, make sure you check several up-to-date sites.
4. Does the site have a privacy policy? Be wary of any site that asks you for personal information or wants to sign you up for regular mailings. Who will they share your information with? Perhaps companies selling products for this condition?
5. The site makes claims that seem too good to be true; chances they are? Be sure to check several sites. Seeing confirming information on several trusted sites should give you comfort that the information you are seeing is probably reliable.
6. Make sure to check information with your physician. Chances are your physician might be able to direct you to reliable sites for information on specific conditions. They will also help you sort through the information you obtain to make sense of it for you.
See on www.ocregister.com