See on Scoop.it – Health Care Social Media Monitor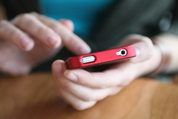 A number of health tech companies are using online and mobile platforms to help fight and prevent diabetes. But a review of several trials says that computer-based interventions have mixed outcomes.
Marie Ennis-O'Connor's insight:
The report, published in the Cochrane Library, an independent evaluator of medical research, was based on a review of 16 trials involving nearly 3,600 people with type 2 diabetes. In each of the trials, the patients used computers or mobile phones as part of a diabetes intervention program that lasted between one and 12 months.
The interventions in the trials included online peer support and education, digitally delivered tailored advice, goal setting features and mobile-based glucose data transmissions.
The study found that the digitally supported programs led to small positive effects on blood sugar levels, with the mobile-based interventions leading to slightly more improvement, but that those effects started decreasing after six months. It also found that there didn't appear to be significant improvements on depression, blood pressure, weight or quality of life.
See on gigaom.com