See on Scoop.it – Health Care Social Media Monitor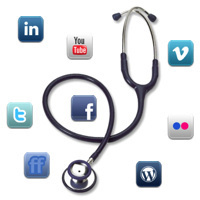 Do not be afraid that being on social media will inundate you with useless information and eat up any and all free time.
One of the most daunting challenges facing any newcomer to social media is the volume and scope of information that is available. Once one starts following other social media accounts, the incoming "stream" of information can quickly become overwhelming. A number of social media participants have likened it to drinking from a firehose.
In many cases, these streams of information are also not uniformly useful: friends' updates may be personally important, but can make it harder to find relevant clinical or policy information. It can also become quickly apparent that trying to keep up with every update on Twitter or Facebook is an exercise in futility and will take up the better part of your life.
See on www.kevinmd.com