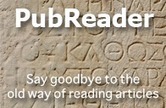 Abstract
To map the state of the existing literature evaluating the use of social media in patient and caregiver populations.
Studies reporting primary research on the use of social media (collaborative projects, blogs/microblogs, content communities, social networking sites, virtual worlds) by patients or caregivers.
Two reviewers screened studies for eligibility; one reviewer extracted data from relevant studies and a second performed verification for accuracy and completeness on a 10% sample. Data were analysed to describe which social media tools are being used, by whom, for what purpose and how they are being evaluated.
RESULTS:
Two hundred eighty-four studies were included. Discussion forums were highly prevalent and constitute 66.6% of the sample. Social networking sites (14.8%) and blogs/microblogs (14.1%) were the next most commonly used tools. The intended purpose of the tool was to facilitate self-care in 77.1% of studies. While there were clusters of studies that focused on similar conditions (eg, lifestyle/weight loss (12.7%), cancer (11.3%)), there were no patterns in the objectives or tools used. A large proportion of the studies were descriptive (42.3%); however, there were also 48 (16.9%) randomised controlled trials (RCTs). Among the RCTs, 35.4% reported statistically significant results favouring the social media intervention being evaluated; however, 72.9% presented positive conclusions regarding the use of social media.
CONCLUSIONS:
There is an extensive body of literature examining the use of social media in patient and caregiver populations. Much of this work is descriptive; however, with such widespread use, evaluations of effectiveness are required. In studies that have examined effectiveness, positive conclusions are often reported, despite non-significant findings.
See on www.ncbi.nlm.nih.gov