See on Scoop.it – Health Care Social Media Monitor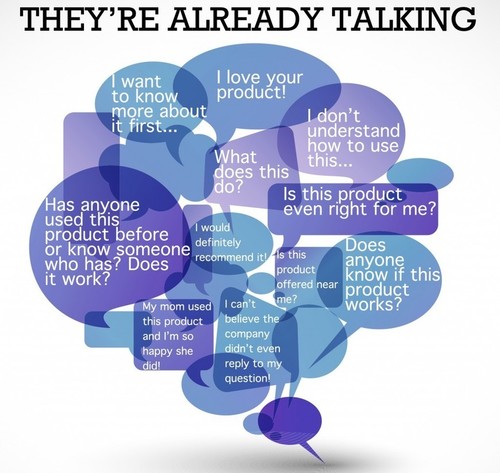 For a long time, Health, Medical and Pharma have shied away from Social Media. Social Media has evolved to be ubiquitous in the world of successful business. And yet Pharma has tiptoed away from it, reasoning that it is too big of a liability to justify Social Media participation. It's true that there are legal complications that can arise. The FDA has yet to release a formal set of guidelines regarding the use of social media and HIPAA compliance, in addition to other medical regulatory issues. Despite this, some pioneering medical companies have led the way forward with successful social media engagement. It's definitely possible. It's more than possible. It's imperative.
Pharma and medical marketers need to adopt Social Media in order to survive. Companies that refuse to adopt social media assume a glaring red sticker identifying a looming expiration date. Brands must meet people where they are: online. "Social Media is a more effective way of reaching healthcare consumers because you are connecting with them while they are actively seeking you out," advises Richard Morrow, the ParkerWhite branding agency's digital director and user experience specialist. Morrow has worked with various B2B and B2C corporations to develop comprehensive online strategies. Brands must evolve to the new ways of communicating with consumers. Shouting from the recesses of traditional media won't bring consumers back.
Obviously Medical and pharma companies will have to do their homework before taking the Social Media plunge. It wouldn't be wise to jump in before learning the nuances of using social media for pharma from a legal perspective. But this isn't rocket science. Medical marketers are already familiar with legal regulation for marketing – social media is just one more channel. Companies already have legal departments in place that are experts in mitigating risk. They just need to work with the right people who understand how social media works, in order to bridge the gap needed to apply known practices and knowledge to the social media channel.
The greatest risk in the gamble of social media for healthcare companies isn't legal regulations. The overwhelming risk to healthcare social media is a complete absence of medical and pharma companies. Healthcare companies who don't engage with patients and caregivers on social media will risk losing customers, tarnishing a brand image, eroding brand awareness, missing insights for product development, and failing to ignite potential brand advocates. At the end of the day, it's business. You've got to communicate how you're going to serve a customer's needs to the right customers, at the right time, so that they choose to purchase your product or service. Communicating your product offering, connecting with the right customers, and making the conversion to a sale is the lifeblood of your business. With careful planning, you can utilize social media to achieve your business goals and avoid the pitfalls of an antisocial business.
Here's why your company can't afford to be antisocial:
1. The Conversations Are Happening Whether You Like It Or Not
2. This is 21stCentury PR
3. There is no risk management without social media
4. You Say Your High-Tech But It's All Talk No Action
5. No One Ever Likes the Silent Treatment
Read in detail by clicking on title
See on www.parkerwhite.com